Professor and Vice Chair for Diversity, Equity and Inclusion in the Department of Psychiatry
Lab websites: iCHASM, Health & Behavior Research Center
 To learn more, contact:
Patricia Cavazos, Ph.D.
Washington University School of Medicine
660 South Euclid, Campus Box 8134
St. Louis, MO 63110
[o] 314.362.2152  [c] 618-781-4190  [e]  pcavazos@wustl.edu
Psychologist
The mental health research team at VA New Jersey Healthcare System is recruiting for a psychologist. The position is a full-time, permanent appointment with protected time for research. The psychologist will join an active research program focused on suicide prevention, as well as depression in Parkinson's Disease. Areas of emphasis include psychotherapeutic interventions and neurocognitive factors of illness.
The lab also has suicide prevention and Parkinson's disease projects with colleagues at other VA centers, which provides for additional opportunities and research areas of focus.
The psychologist will be supported in establishing and growing their line of research. Early career investigators will be provided with mentoring and assignments that support their research career development. Opportunities will also be available for national suicide prevention research efforts.
Interested applicants are invited to apply for the position using the links below (applications close 8/1/23). Also, please feel free to contact me (Alejandro.interian@va.gov) for more information about this opportunity. Feel free to send this information to anyone who may be interested.
Application link if you are currently a VA employee: USAJOBS – Job Announcement
Application link if you are not currently a VA employee: USAJOBS – Job Announcement
Northwell Health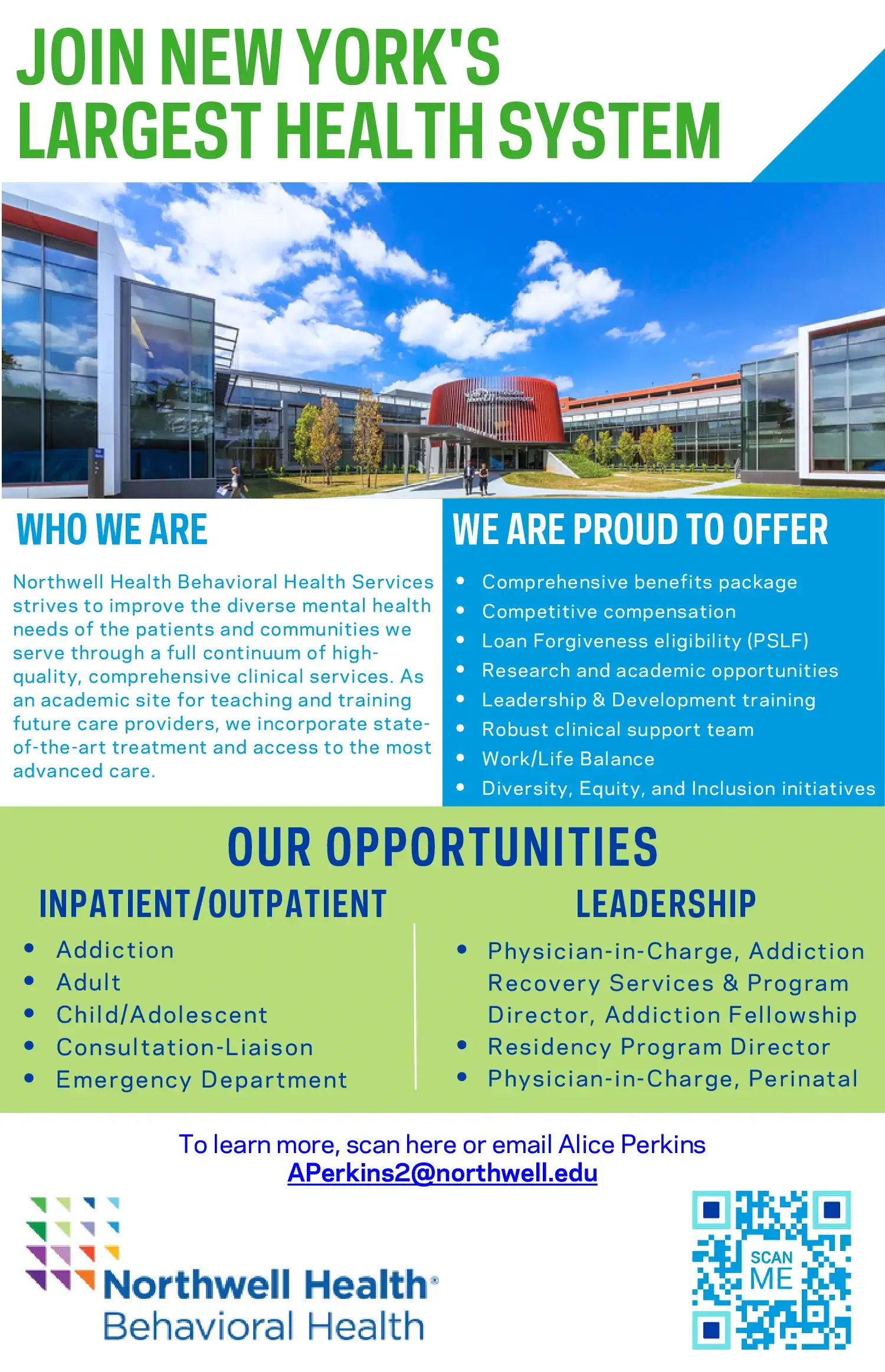 Other Job Openings


If you are looking for observership opportunities, contact us.